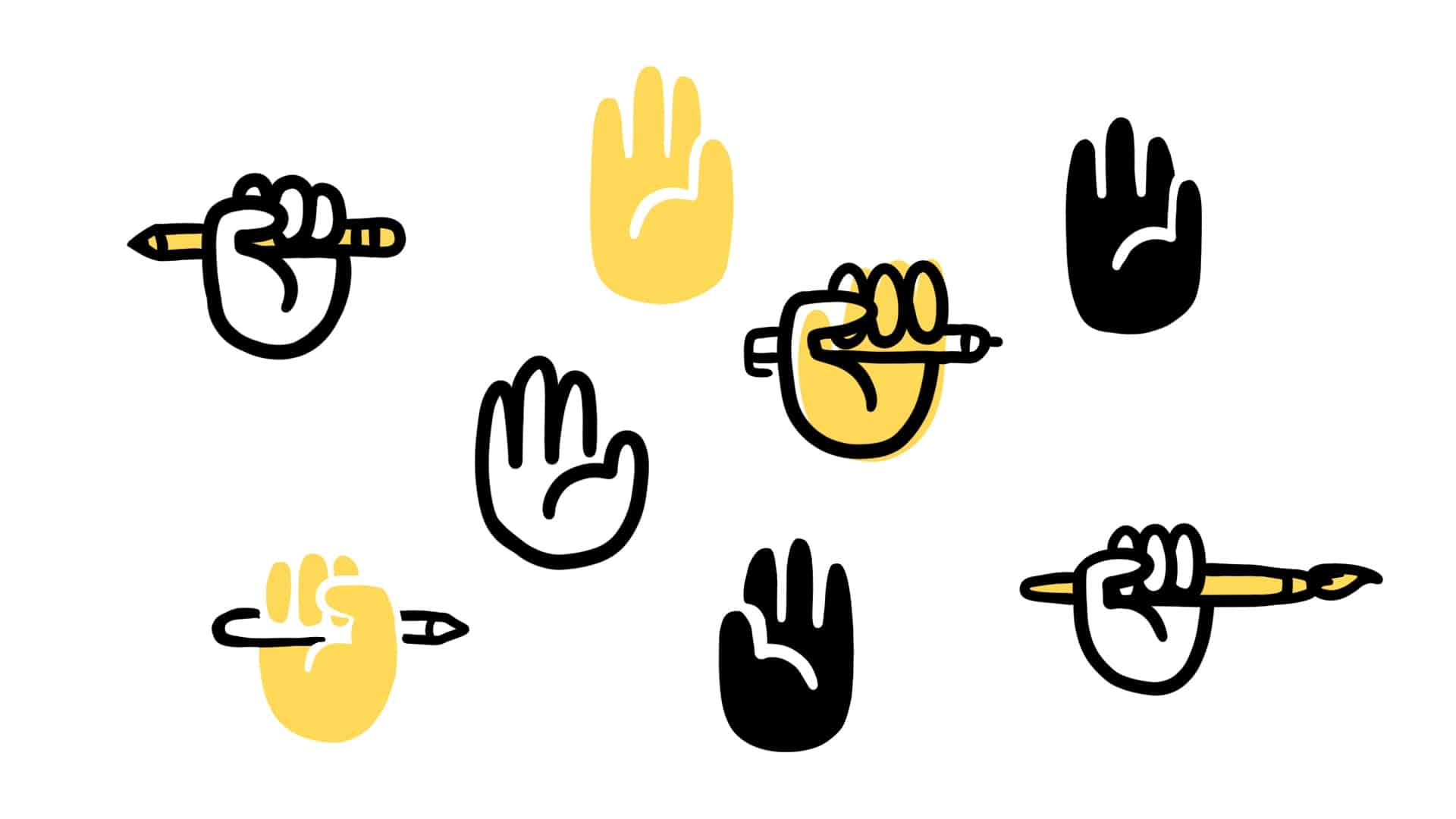 Why do only 50% of employees receive design support?
Design support is a crucial aspect of any business, but only 50% of employees receive design support from their companies.*
Design support goes beyond creating visually appealing marketing materials, as it has a direct impact on various areas of a company's operations, including human resources, operations, IT, sales, finance, and beyond. Let's take a look at how your business can benefit from company-wide design support, and how our team at Market House can offer these services to support all areas of your business.
Designs for Human Resources
Design plays an essential role in recruitment, as companies need to create visually appealing and informative job postings to attract top talent. Likewise, companies can use design to create brand literature that showcases the company's culture and values to potential employees. Furthermore, design can be used to create training documents that are engaging and easy to follow, making the onboarding process smoother.
Graphic Design for your Operations Team
In operations, design support can be utilized to create a range of assets for your brand, such as company letterhead, office signage, business cards, flyers, posters, and social media graphics. When a new hire begins at a company, it's often the Ops Team that's tasked to work with HR to gather assets for the new employee. Don't leave this process up to an intern using a Canva subscription.
Operations team design assets can also be used to promote the company's products and services at a trade show, share important updates, develop branded SOPs, and create a consistent brand image across all communication channels.
Information Technology Team & their Graphic Design Needs
Just like with HR & Operations, design plays an essential role in website development, as it can help create visually appealing and user-friendly interfaces that engage visitors and encourage them to explore the site. Often times, when a website is managed internally, it's a task often left balancing between the IT department and the marketing team. Good design support helps make this relationship even better.
Outside of the company website, design can be used to create presentation graphics and mockups, helping IT teams communicate their ideas and strategies more effectively.
Increasing Sales with Graphic Design Support
Design support is immensely beneficial for sales teams, as it can help create amazing-looking proposals, training manuals, conference banners, incentive flyers, one-sheets, white papers, and so much more that effectively communicate the company's products and services to potential clients. These materials need to be visually appealing, informative, and engaging to capture the attention of prospects and convert them into customers.
If your business requires heavily on an incoming stream of new sales, what better way to support your sales staff than to give them a library of assets that are visually stunning. Set your team up for success by providing them with the proper tools.
Account Management & Support Staff Need Design Support Too
Question: you do everything you can as a business to get customers into the door, but what are you doing to make their experience as good (if not better) than during the sales process? Depending on the business type, if your business has account managers or support staff, they are the ones keeping the business running. They keep the customers happy and are often the reason that customers either rave or rant about your business. With solid design support, your account managers and support team can have access to a library of branded support documents, onboarding designs (ie. docs or website landing pages), and branded cards for direct mail outreach.
Graphic Design meets the Accounting Department
Great graphic design can be used to create presentation graphics (ie. PowerPoint templates, handouts, large-format prints) for financial reviews and reports, making them more engaging and easier to understand for stakeholders. Design support for a financial team can be used to create visually appealing accounting business reviews that showcase the company's financial performance and growth.
Question: What's the best way to present bad news?
Answer: With a HUGE, PRETTY BOW.
Question: What's the best way to present good news?
Answer: With a HUGE, PRETTY BOW.
Regardless of the financial news you have to share, it's best done with a stunning presentation aided by custom graphics, data visualizations, etc.
How Market House can help your entire company
Design support is essential for all areas of a business, and companies that invest in design can see significant benefits in terms of brand image, customer engagement, and employee satisfaction. Market House can offer all these services company-wide through monthly brand management plans starting at just 20 hours/mo, ensuring that all areas of your business have access to design support.
Give us a shout if your interested
*LinkedIn survey I ran in early 2023.