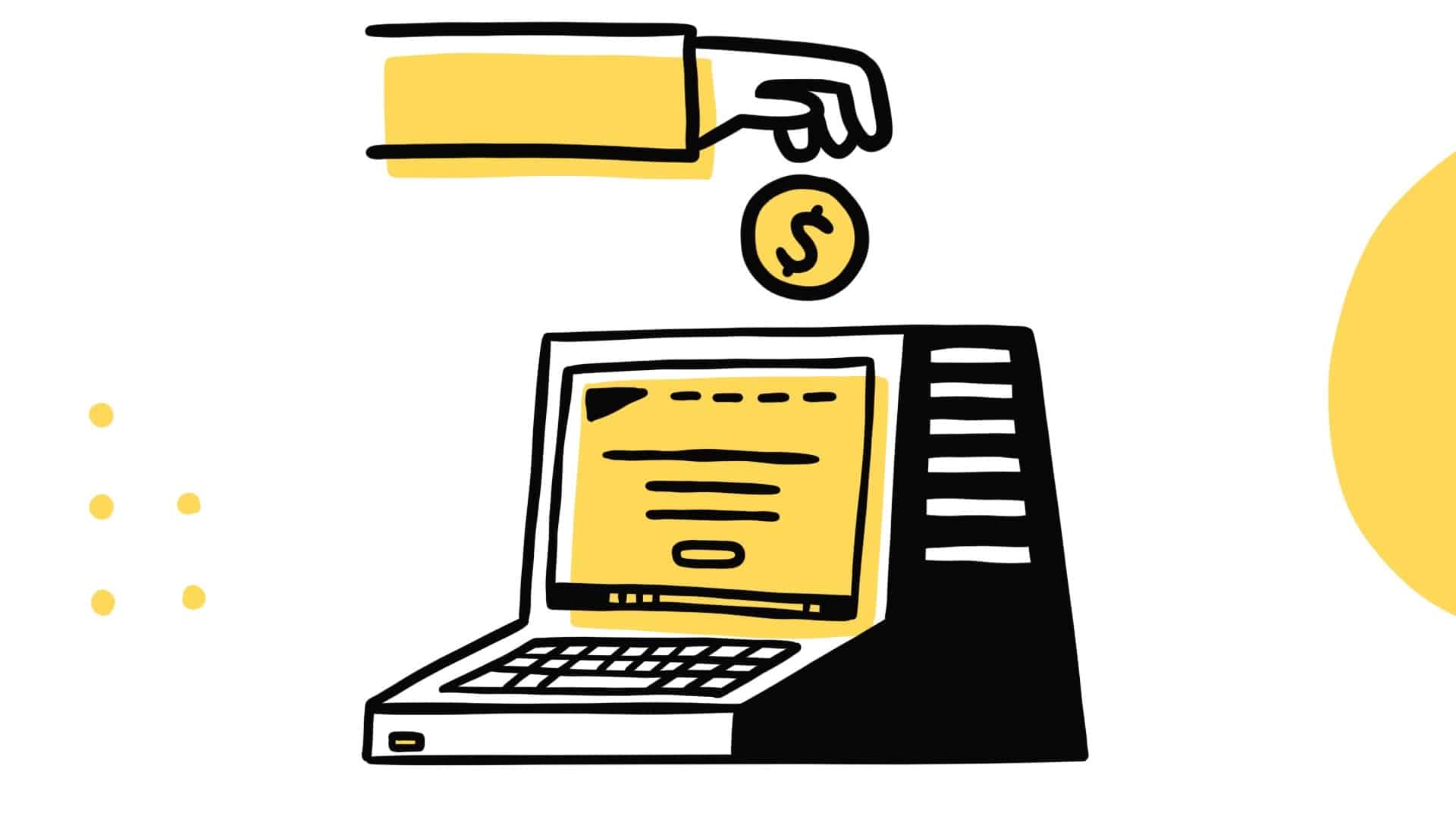 30 Low-Budget Marketing Ideas for Small Businesses
Small businesses don't require the same marketing strategies as major corporations nor can they afford to. It's not like everyone has the budget for a giant ad on a skyscraper in Times Square.
Don't tell the companies that buy those expensive giant ads, but there are cheaper, more effective ways to market to your target audience.
Down below are only 30 out of many low-budget marketing ideas.
Create a professional website


In this day and age, if you don't have a website, you don't have a business. It shouldn't have to be said, but just in case: make a professional website. This website should be paid for and not a free one from Wix. The more legit your website looks; the more customers will trust your brand.

Create a blog


A blog used to be optional for a business. Now it is essential. It's a great way to showcase your expertise to potential clients and customers while showcasing your brand identity. A blog also improves the website's SEO.

Perfecting your elevator pitch


Remember in college when the occasional professor told you in order to network you should be able to sell yourself with a quick elevator pitch? No? Okay, well we'll tell you now. You need an elevator pitch for yourself and your company. It's a thirty-second pitch telling someone who your company is, who you are, your expertise, and why

your company is needed. It should showcase your brand in thirty seconds.

Shape your brand identity


Having distinct branding will make your company stand out among competitors. An easy way to create one without breaking the bank is to select specific colors to represent the company on social media including the company's website and by creating a logo.

Know your industry


Basically, this means doing your market research and analyzing your competitor's target audience. You need to know where you stand against them in order to define your own target market, which is essential to your marketing strategy.

Write guest posts


If you like writing for your own blog, you should branch out by writing the occasional blog post or two on someone else's blog. It will increase your reputation in the industry and will bring new readers to your blog.

Build a content marketing strategy


Having a blog is great, but the more content you make the better your inbound marketing will be. Other contents you might want to include are webinars, online courses, podcasts, YouTube videos, eBooks, Vlogs, quizzes, etc.

Generate PR buzz


If you have a new product that is launching or an event, it would be a good idea to create publicity to keep the momentum of the business growing. This can be done by hiring a public relations person to write a press release.

Optimize for SEO


SEO stands for search engine optimization. This is the ranking of where a company will be on a search engine. Obviously, the first link that appears on Google is going to be the first one clicked while a company on the second page won't be noticed at all. Boost your SEO by using keywords and phrases.

Write call to actions (CTAs)


A CTA will subtly encourage your customers and clients to perform an action. This could be as simple as offering them a coupon if they share the link to your site or if they refer a friend. It could be getting them to start a free trial or sign up for your newsletter.

Pay-Per-Click (PPC)


Pay-Per-Click is an ad on a social media platform such as Facebook, LinkedIn, or on a search engine that only requires you to pay when someone clicks on your ad. While it's not a free way of advertising it's significantly cheaper. You can lessen the cost further by doing research on which platforms your brand does the best on and placing PPCs on the best one.

Social media marketing


This isn't just posting on Instagram, Facebook, and Twitter with clear branding. It's also interacting with your followers by responding and liking comments. You also have to be on the platforms your target audience is on. If your target audience is in their 40s and 50s maybe Tik Tok isn't the platform for you.

Email marketing


Effective email marketing can be as simple as sending out a weekly newsletter to customers or reminding them a new blog post is available. Once the number of people subscribed to your emails is high enough then you can send out specialized emails based on the preferences and interests of the specific customer.

Create landing pages


First of all, a landing page is a stand-alone page on a website to market a specific service or product. It's important to make the landing page eye-catching to get people to click on it thus generating leads and converting them into customers.

Attend a conference


Attending a conference is a great way to network while doing some free word of the mouth marketing. Yes, networking can be nerve-racking and awkwardly painful, but think of the money you'll save on your marketing budget. Or if you are an extrovert, you can give a presentation about your business at the conference. If you do give a presentation make sure to highlight which features of your business stand out from your competition and have great visuals to go along with your speech.

Create local awareness


Creating local awareness is fairly simple, mostly offline, and strengthens your brand identity and integrity through nonprofit work. Sponsor local events, and festivals, get involved with school fundraisers, food drives, etc. You can also donate branded products to these events for visibility other than in the playbill/program. If you have room in your marketing budget, you can pay for ads on local radio and news programs.

Provide free consultations


Everyone loves free things. Your business providing a free consultation is similar to Netflix offering a free week trial. It's a way to get leads hooked to your product or services turning them into customers. It's only a one-chance deal though, so try to make sure you're really showcasing the benefits of your products/services. After the free consultation ends, you want your potential customer to feel like they have to have your product/services without putting pressure on them.

Network in person and online


Networking is pretty much-making friends except you are most likely no longer in school and a full-grown adult. Instead of making friends just to avoid sitting alone at lunch, these ones are to help your professional career. If you are lucky some of these new professional friends will eat lunch with you. You can find these new friends at the conferences we mentioned before or at other industry events. If you need a little bit of time before throwing yourself into meeting new people you can connect online with LinkedIn and other social media platforms.

Build a brand community


Obviously, your company should have a Facebook page, Instagram, Twitter, LinkedIn, website, and maybe even a Tik Tok account. On these various forms of social media, the goal shouldn't be to gain followers, it should be to build an online community. Your social media accounts should be a place where followers can interact directly with a brand creating brand loyalty. If you want a more personal touch, you can go live on these apps and host a Q & A or by creating custom filters.

Build meaningful partnerships: 

Has the last time you attempted to network haunted your dreams and become a recurring star in your nightmares? Well, it was worth it. After successfully gaining contacts through networking it's time to prosper and maintain those relationships. Don't worry, maintaining professional relationships can be introverted and simple through sending emails or messages on LinkedIn. If these new professional contacts like you, they'll send business your way.

Incentivize user engagement


Incentivizing user engagement is simply, encouraging your followers on social media to perform an action. Basically, you are using your followers as marketing interns instead of paying them (which most interns aren't anyway) you offer them discount codes and prizes through online contests and share your posts and stories on their own accounts. An old-fashioned way of utilizing user engagement would be starting a referral program.

Ask for customer testimonials


There's a reason why Yelp reviews are so popular. People want to hear reviews about companies and businesses from previous customers. This is why getting customer testimonials is a great idea for building your company's reputation. Ask you're satisfied customers for short statements/testimonials, which can be put on your website, social media, or other review sites.

Try Guerilla marketing


Guerilla marketing is an extremely creative sometimes unconventional method of marketing. It relies heavily on having great unique, creative ideas. Some examples of this would be graffiti, publicity stunts, giant outdoor art interactive exhibits, and having a video go viral (good luck with that one). The key components to having a successful guerilla marketing campaign are the elements of surprise and memorability.

Maintain strong customer relationships


Now that you have customers, you have to keep them. Much like in any relationship communication is key. You have to have conversations on social media and engage in active listening. Even if a customer was very satisfied with your product/services, you should check in with them. There's always room for improvement. Maintaining strong customer relationships isn't advice for only your marketing team, for all your teams this should be a priority.

Look for co-marketing opportunities


Two companies are better than one, right? A co-marketing campaign involves two companies working together on a co-branded promotional campaign. An example of this is the new Yeezy and Gap collaboration, where they'll release a limited-edition collection. It's like in the Marvel Cinematic Universe where all the marvel heroes come together for the Avengers. A co-marketing campaign benefits all parties involved and combines their audiences together. When finding another company to team up with, try to find one that isn't a direct competitor. Ideally, they'll be a local business that offers similar products to the same target audience.

Recycle your content


You can repurpose your old content by putting it into a new format. If you have a blog, you can combine your old blog posts together and assemble an eBook. If you did a presentation at a convention where it was filmed, you can cut the video into shorter clips for social media and YouTube.

Apply for business awards


In order to boost your reputation and name in your field apply for business awards online. If you win one of the prestigious awards in your industry, then you can place the badge you've earned on your website drawing in more sales. If there aren't any awards in your industry, start your own. This way you can make a ton of new connections when other businesses apply.

Target influencers


People tend to buy products recommended by people they know and trust even if they've never met them in real life. Social media stars, known as influencers, have turned their massive following on Instagram, YouTube, Twitter, etc. into a career. Find an influencer whose target audience matches yours. They'll often post about a business in exchange for free products/services.

Brand your vehicle


Just like Scooby-Doo and the Mystery Machine, you too can advertise your business on your vehicle. It doesn't have to be a complete 70s-style paint job. It can be a simple and tasteful magnetic sign placed on your car door.

Thank you notes


Effective email marketing can be as simple as sending out a weekly newsletter to customers or reminding them a new blog post is available. Once the number of people subscribed to your emails is high enough then you can send out specialized emails based on the preferences and interests of the specific customer.
These are only thirty low-budget options for marketing a business. There are many more low-budget options. Try several of these techniques above and see what works for your business.