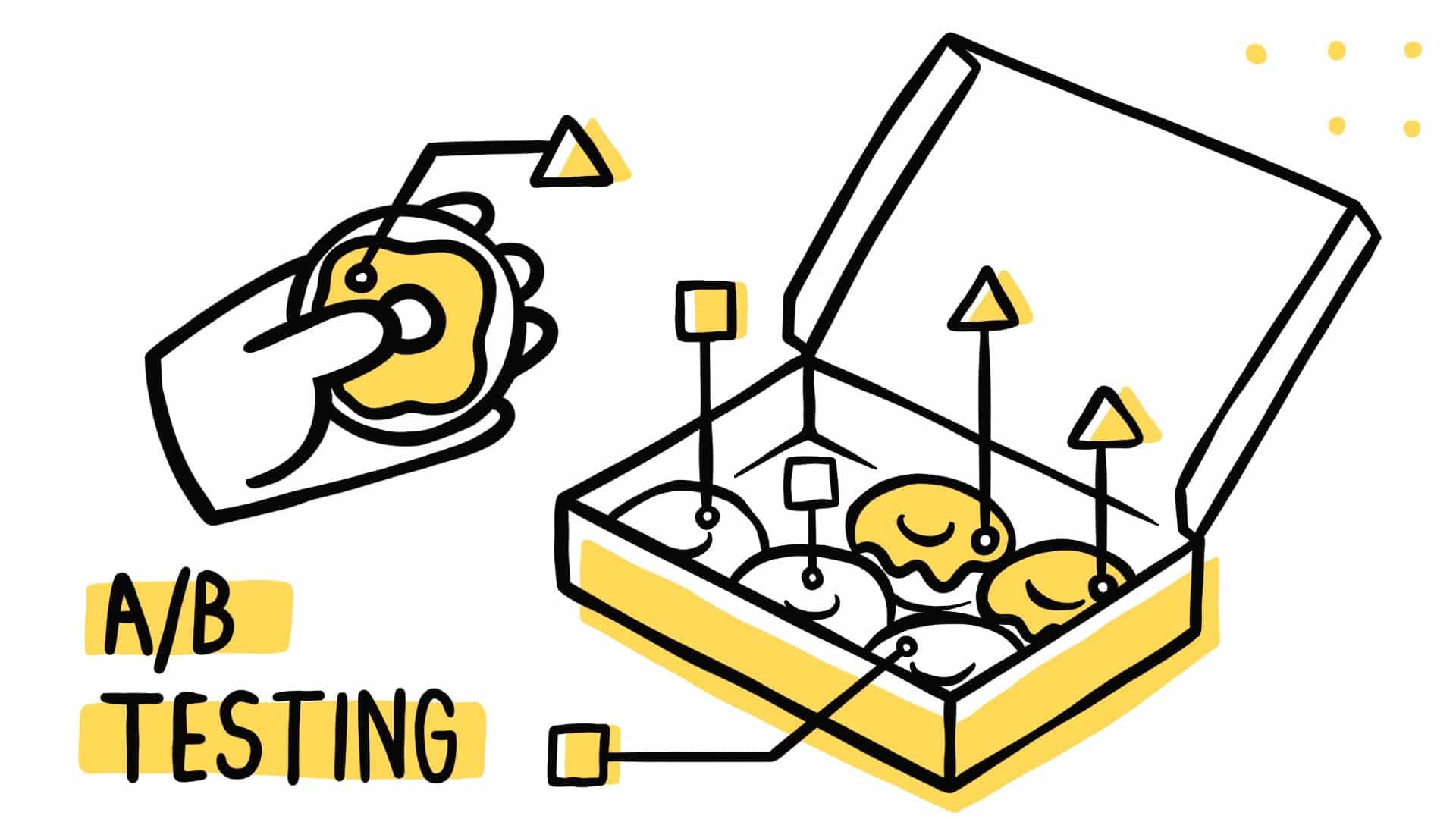 A Better Approach to A/B Testing: A/Z Testing with Surveys & Facebook Ads
One of the most beneficial items in your marketing toolkit is A/B testing. For me personally, A/B testing is actually one of my favorite parts of marketing as a whole because it allows for greater insight into your audience and their behavior.
What is A/B Testing?
A/B testing is the process of comparing 2 items, such as marketing messages, photos, landing pages, etc. to see which performs better. Although the phrase A/B testing refers specifically to a comparison of 2 items, by no means does your testing need to remain with such a small set. I quite prefer to think of these market comparisons as A/Z testing because 2 simply isn't enough.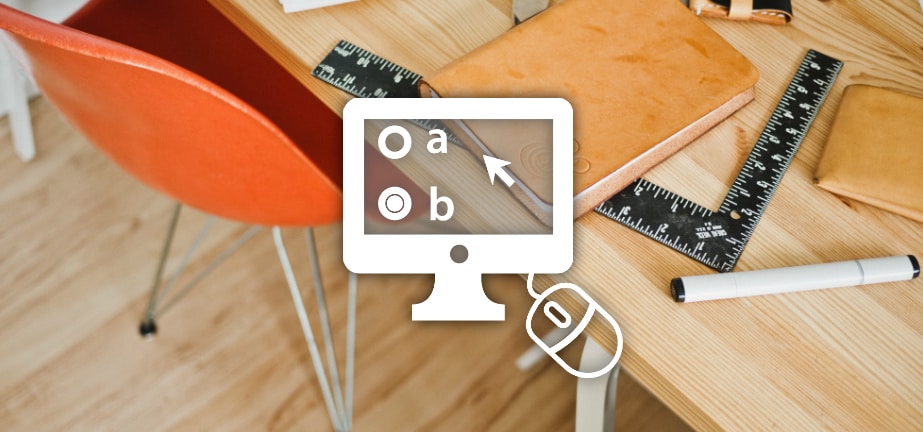 Below, I'll detail out a few ways to begin your own A/Z testing (or A/B testing if you're keeping a smaller test set) with 2 of my preferred methods: Surveying and Facebook Ads. Of course, if you don't want to be on your own, our team here at Market House is here to help.
Before You Begin Testing
Work with your marketing team, copywriters, photographers, designers, etc. (or if in many cases all/most of those jobs fall on you, get ready to brainstorm on your own) and begin detailing out the different marketing pieces you want to test.
Develop your message. Create multiple options for your copy. If it's a banner ad, social promotion, PPC campaign, or something with pretty limited copy, I suggest creating 10+ versions of your message. Remember, the entire point of the process is to test what works. Be safe with half of your copy and get interested in the rest. Customers can get bored with safe copy, so stepping out of your brand comfort zone can help with attracting people to your business.
Don't overthink right now. At this point in testing, you are just trying to come up with options. Don't limit yourself. The more options you come up with for your testing, the more data you'll have later on.
Think outside of the box with your photos. While I absolutely hate the phrase, "think outside of the box," it's a valid point with A/Z testing. You could have an archive of some amazing photos that your company has used for years with great success, but there could very well be a magic photo hidden away that your target audience will connect with more than you think.
Double-check your target demographics. While your company's target demographics might very well be who you are indeed wanting to target, A/Z testing is a great time to get feedback and data on who is actually receptive to your project. Spending your marketing budget focusing on those who are truly receptive to your message is a great way to really dial in your marketing messages and get the biggest bang for your buck.
Time for A/Z Testing. Let's Survey.
One of my favorite tools in the A/Z testing process is surveying. There are lots of ways to survey people for feedback in order to collect data, but the most useful resources around are Survey Monkey, the subreddit, r/SampleSize, and your own network of friends, family, and peers.
Survey Monkey: The Paid Approach
Because Survey Monkey is a paid service where you can buy survey responses, you have the ability to really set some great targets, such as location, age, household income, parental status, job, and much more. As you create your survey questions and then later prepare to purchase responses, keep in mind that although the cost is quite flexible, the more you focus your sample set with targets, the higher the cost will be to run the survey. My method tends to focus on smaller sample sets of people focusing on 1-2 targets with each survey.
Pro-tip for freelancers: Survey Monkey does offer free survey creation with a cap on survey question numbers, but you still get access to greats charts/graphs with all your data details. While it's not necessary to buy responses when A/Z testing, the ability to tap into such a vast network of survey participants who have been cataloged, indexed, and detail is quite helpful.
r/SampleSize: The Free Approach
If you're just starting out with surveying, the SampleSize community on Reddit is a fantastic resource. As I write this, their community numbers over 35,000 participants. Granted, there might only be 25-100 online at any one time, but as long as you follow the guidelines when posting, you will get responses to your survey.
When I was starting out, I used Survey Monkey and r/SampleSize in tandem. I created the survey with Survey Monkey, post it on r/SampleSize, and sent it to my survey group, then, if necessary, bought survey responses via Survey Monkey.
Friends, Family & Peers: The Guerrilla Approach
The first time I even had the thought of doing any type of testing, I had no idea where to begin. I had made surveys via Survey Monkey in the past, but target demographics and purchasing responses were still new to me. So, I talked to some friends in the field, sent around my survey, and had others share the survey with their friends, family & kickball league and it spread until I had well over 100 responses to analyze.
While this method works, it's beneficial and necessary to spend the first few questions of your survey nailing down the demographics of the person responding to the survey. This is very important because, unlike the paid approach at Survey Monkey, the responses are not all coming from the same demographic set.
Again, this method works as long as you don't mind bugging your network of contacts to help you out. Use this method when you're getting started, but then move on to the paid approach with Survey Monkey, or another vendor if you like them better. Your data will be all the better for it and you'll most likely feel a little validated as long as the surveyors confirm your marketing strategy.
Taking your A/Z Testing LIVE
Facebook Ads are the next great step in your A/Z testing process. You've brainstormed. You've developed your messaging. You've pulled photos to use for testing. You've got your target demographics noted. You've surveyed different audiences and now you're ready to take your testing online with live ads on social media.
Start with a large sample set. This primarily applies to photographs, which when I test, I sample as many as I can. Facebook has recently increased the number of allowed photos in your ad set from 6 to 50, which is amazing. Load up your campaign with all the images you want to test because you'll be deactivating poor performers throughout the testing process in order to find your best images.
If you don't have your own photography yet, hold off on purchasing stock photos. A terrific little perk of Facebook Ads is their partnership with Shutterstock. You can browse and use their massive library of stock photos to use on your ads for free from right within the Ads Manager.
Takeaways
If you know your audience, chances are you probably will not spend a lot of time surveying sample sets unless you're changing something and you're unsure of the audience's reaction. Personally, I quote often skip the survey stage unless I'm pre-planning, testing responsiveness to branding, or overseeing a shift in policy/procedure that could cause potential PR issues. As long as you know your audience very well, A/Z testing on the live stage is by far sufficient data for your marketing efforts.
Need marketing help for your business? Market House is here to help.