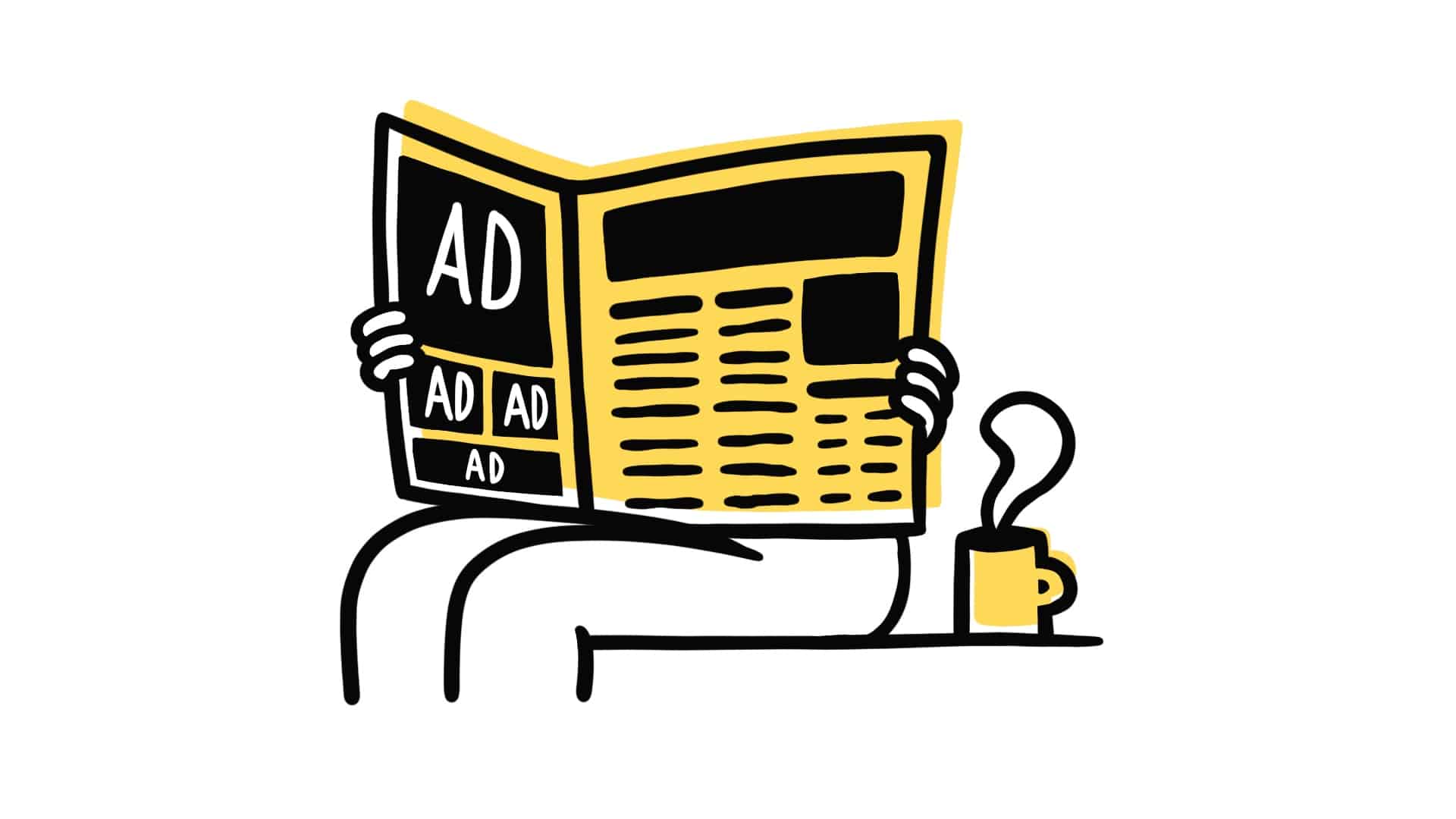 Are you wasting your marketing budget on newspaper ads?
This afternoon, I took my son for a walk through our subdivision. After only about half a mile, I noticed a trend: there were an alarming number of houses that still had newspapers sitting in their driveways. It was nearly 6 pm and out of the 107 houses in our subdivision, 17 had newspapers that had not been picked up.
That's nearly 16% of houses in my subdivision that had a Sunday newspaper in their driveway at the end of the day.
I have no idea what the Sunday edition circulation is for my neighborhood, but I pulled some data on the trends in print newspaper readership to get a better idea of what the implications were for the trend I was seeing.
According to a late 2012 article from Pew Research Center, 23% of Americans read print newspapers. Pew also noted that print readership dropped by 18% over the previous decade, so I can only imagine that now, over 3 years later, print readership is closer to 20%.
Granted, not all print readers have their newspaper delivered to their home, but if we take my neighborhood as a sampling and look at the data from Pew Research Center, it's apparent that statistically very few homes actually took their paper from the driveway to read.
Why this matters
Well, for starters, newspaper ads aren't cheap. In fact, they're pretty pricey and when it comes to cost, you will truly pay a premium for anything more than a small 1/8 or 1/4 page ad. You also need to understand that many factors go into the cost of your ad.
When your ad will run: Circulation levels differ throughout the week and on weekends and the Sunday paper, which has the highest circulation, also has the most amount of ads, which are typically priced at a premium.
Designing the ad: Some newspapers will include the design of your ad in the cost. Sure, you'll save money on paying a designer, but do you want to spend the money to advertise your business only to go cheap on the design? If you're spending the money to run an ad, it's vital to have both a clear marketing strategy in place and a well-designed ad.
Ad placement: Depending on which section of the paper and where you desire the ad to be located (above the fold, side column, etc), you will have different pricing available to you. You can also save more if you are not concerned about the location by opting for a run of the press where the newspaper will place your ad wherever they need to fill space.
How long the ad will run: If you have an extended campaign or are looking for constant advertising, you can purchase a longer run for your ads, which will save you money. Shorter runs of your ad and single edition ads will cost you more.
Market House can help you with anything from design to strategy to marketing & beyond.
Depending on your audience, newspaper ads also may not be the right fit for your company. In an article by Alan Mutter, the veteran media exec explains that the average newspaper reader has aged greatly over recent years. In fact, he compares US census data and Pew Research Center data and finds that:
74% of the newspaper audience is aged 45 years or older, even though [they] collectively constitute 39% of the population.
It's amazing to think that nearly 3/4 of all newspaper readers make up only 39% of the population. If, as a business, you have a target audience over 45, then newspaper ads might very well be the outlet for you. However, for those companies with leadership that are very focused on ROI, it's very difficult unless you're using coupons to track the efficacy of newspaper ads.
Speaking of coupons, these terrific little money-saving gems are another viable marketing tool to use with a traditional media outlet such as a newspaper. Regardless of age, if your business is driven by coupons and discounting, then newspaper ads might be a worthwhile endeavor.
Digital Marketing: An alternative to newspaper advertising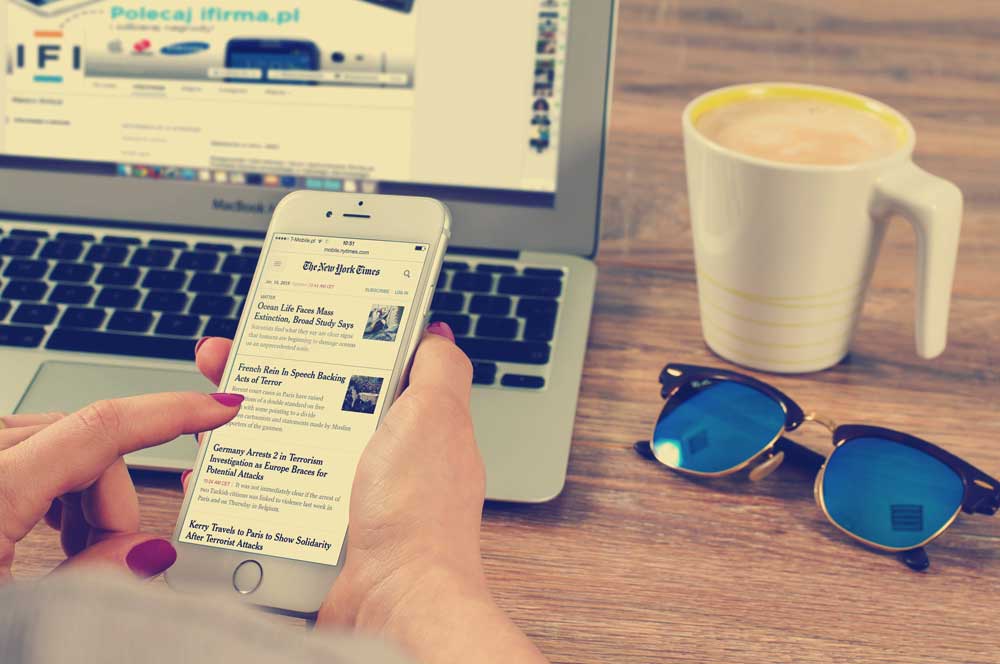 If you can get your newspaper rep to speak truthfully, they would admit that readership is declining. They would also admit to being in this weird nebulous funk where readers are moving online to read articles, but digital ad sales have only risen incrementally in the last 10+ years.
The shift in how readers consume news does not match the sources of ad sales that newspapers generate.
As an alternative to traditional newspaper ads and even digital ads with online news outlets, you have a host of cost-effective alternatives open to you.
Social Media Marketing (ie. Facebook, Instagram, Twitter)
Email Marketing
Search Engine Marketing
The hands-down best alternative here is social media marketing. A well-developed campaign not only allows you to reach the exact type of person where and when you want but also at the budget that works best for you. Also, this would be a great choice to use as another customer touchpoint when running print newspaper ads because you can target those older generations who are increasingly more active on Facebook with the same campaign to reinforce the ad.
If you've been in business for any period of time, then you have a customer list and hopefully a database of emails. Email marketing is a great way to keep in touch with current customers and try to cross-sell other products.
As long as you have a solid website with landing pages and analytics software tracking your traffic data, then search engine marketing could work for your company. Harness the power of Google & Bing to drive traffic to your website.
Further Reading: If you're interested in learning even more about the current state of newspapers in America, be sure to check out this article written last year for Pew Research Center.