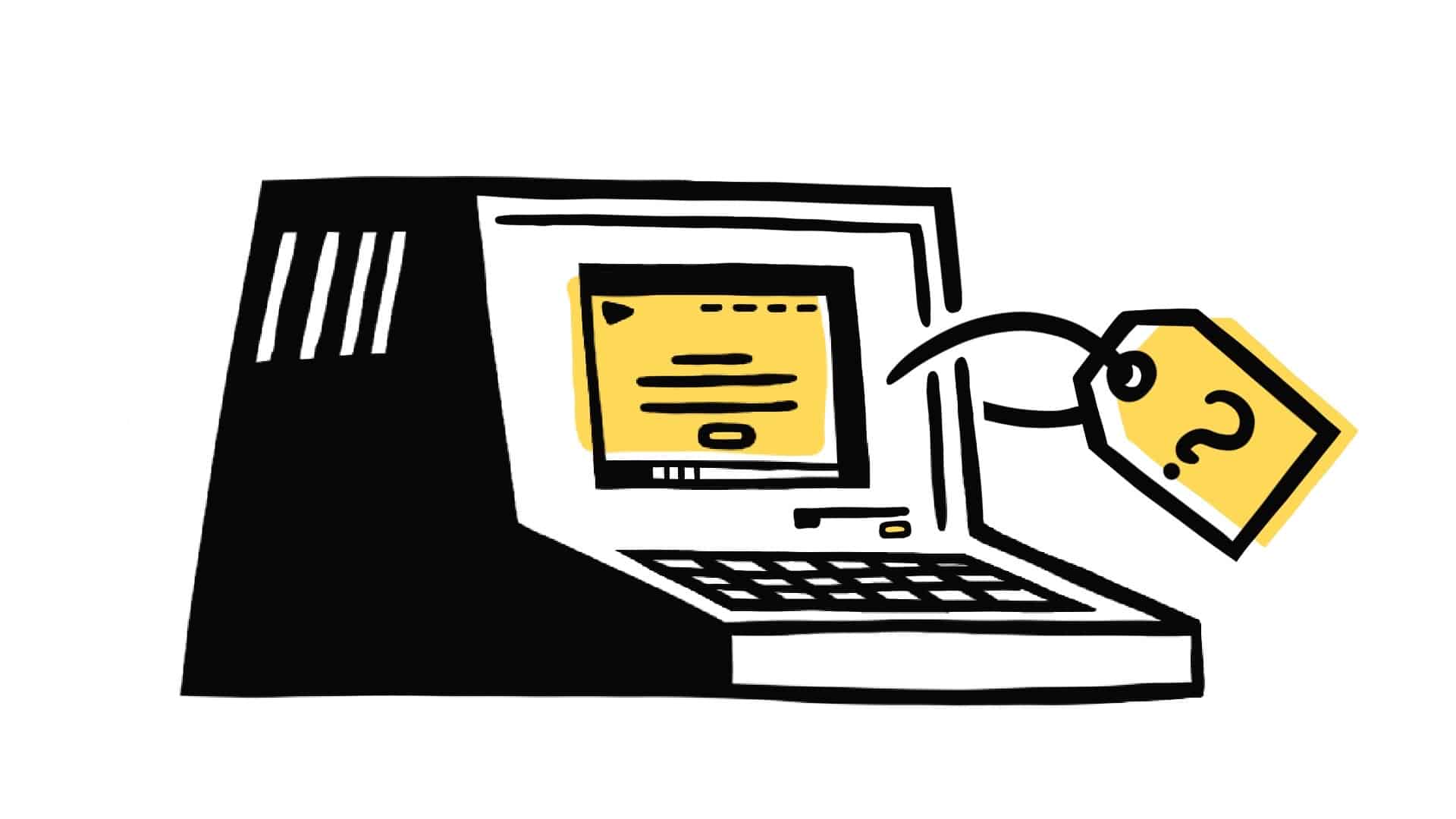 How much does a professional website cost?
If you're reading this article, then it's likely that you're looking to know the answer to the question, "how much does a professional website cost?"
That's a loaded question if there ever was one. And, chances are, no 2 people will give you the same response. Whether you're asking a colleague for a recommendation or getting a quote from a company like Market House, there's no real easy way to answer that question.
With that said, I'll answer the question with a suggestion on how you should shift your thinking when it comes to your company website. Most people still consider their website as a tool in their Sales & Marketing bag of tricks that simply:
generates sales
creates leads
provides information to customers
These are all true. However, your website is so much more than a collection of tools to help your business. Your website should be the core of all your marketing.
Instead of thinking of your website as a tool, think of it this way:
Your website is an employee.
It is a tireless employee working 24 hours a day, 7 days a week, 365 days a year. That's 8,760 hours/year that your website is working for your company.
If you were, to begin with, our Radical website plan, you'd be spending just $0.81 per hour on your website if you think of it as an employee. Even on our top tier plan, once you begin viewing your website as an employee, you'll see that you're spending $3.00 less per hour than the current minimum wage to have a website, biweekly blog posts, a full social media schedule, local SEO, strategy meetings & more.
If you think about your website as an employee, then you're truly getting the biggest bang for your buck. Think about it: your website is never late and it doesn't call in sick.
The point is this: your website is not just a tool. It's one of your biggest assets and your best employee.
Once you start to shift your thinking, you'll understand that a website is not a "how cheap can I get it? Set it and forget it" model. This does NOTHING for your company.
Building a website for as cheap as possible is simply going to give you a cheap website. When you work with us at Market House or similar companies with monthly models, you get a team that is constantly evaluating & updating your website, auditing your site & making sure that it is the best that it can be.
Far too often websites are built and never updated. You wouldn't buy a new car and leave it in the garage for a few years only to then go out and buy a new one after a newer model is released. We see this happen so much in the world of websites. Companies work hard to make the money to have the site built, only to leave the site unchanged for years.
Enter the Market House Website Model
Instead of paying for your website upfront, Market House charges a monthly fee to build, update & maintain your website. Our model works to remove the barrier to entry for most companies by providing lower monthly service costs to keep your website at the top of its game. And when your website is performing well day in and day out, your company is benefiting as well. Your leads will grow, your sales will grow, and your company will grow.