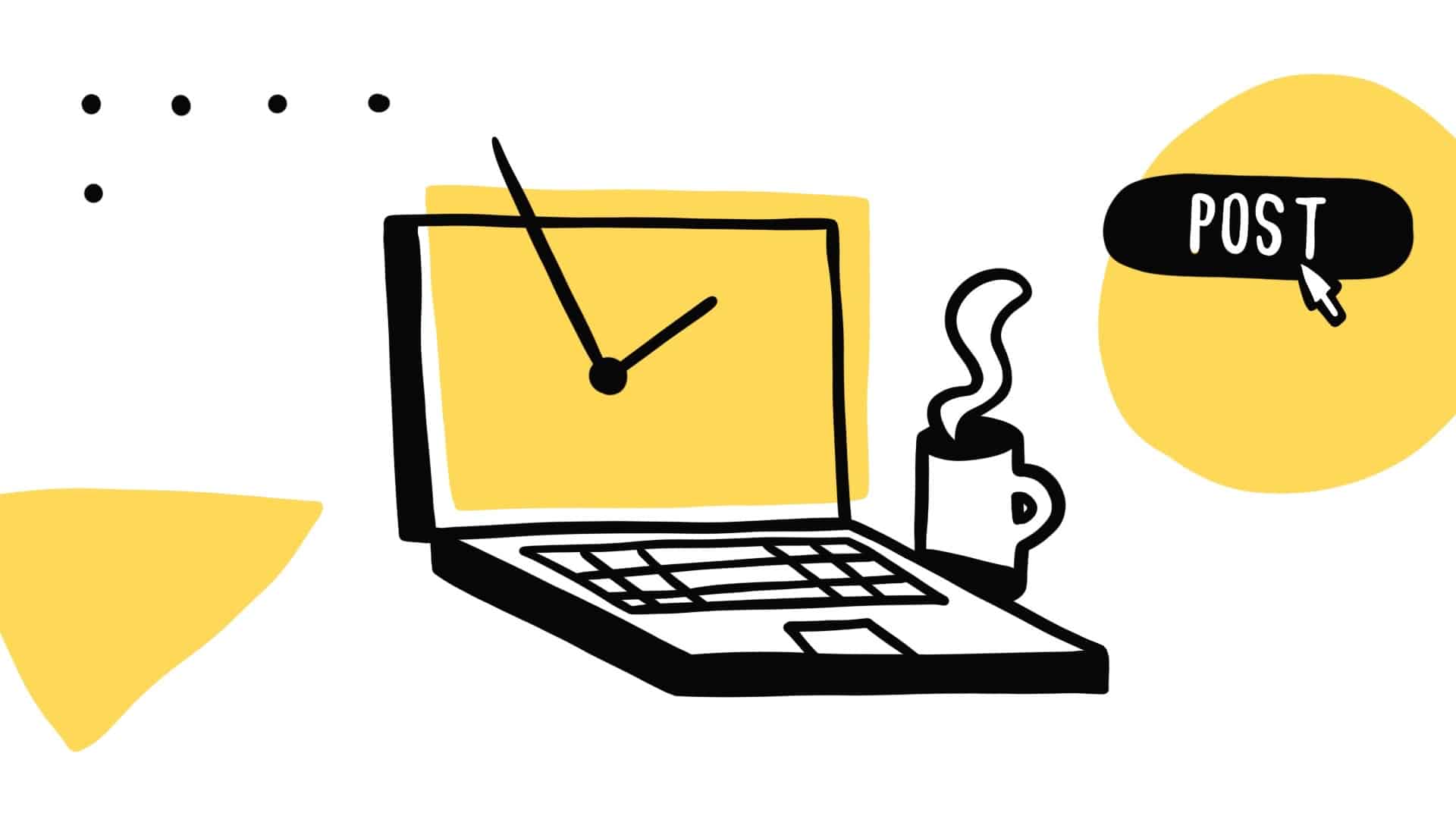 The best times to post on social media
The most obvious assessment of when to post on social media and get the best results is: to post when your fans are active. There's been quite a lot of research in this area where analysts have poured over data in order to find the very precise times/days to gather the most clicks, shares, and overall engagement. And rightly so; it's important. But it's also important to know YOUR fans and learn their behaviors.
The best times to post on social media vary from channel to channel and will change slightly based on the audience. However, with the built-in Insights tools from Facebook and other 3rd party resources like Followerwonk for Twitter & Simply Measured for Instagram, you can get a clear breakdown of follower activity. Once you begin looking at your 24-hour follower activity across your social media channels, you'll notice the appearance of a whale emerging based on your traffic timeline.
Facebook: Insights

After you access your Facebook Business Page account, navigate to the Insights dashboard to access your Posts panel. From here, you can see the times of day when YOUR fans are online. The whale graph will show you the best times to post on social media, so you can use this data to schedule your Facebook activity.
Twitter: Followerwonk
Followerwonk is a handy free tool from Moz that allows you to analyze and explore Twitter account data. After simple signup, you can easily compare users, and social activity, track & sort followers, and analyze a multitude of demographics. Again, with an analysis of the account activity, you see the whale show again. Granted, the whale below has a bit of a lumpy backside, but it still shows the times to best connect with your specific audience.


Instagram: Simply Measured
Simply Measured offers a free 2-month analysis of your Instagram data after connecting to your account and following your Twitter account. The report provides a nice analysis of your engagement data and even defines the top day and time to post. Consider making this key time THE time you post your most gripping photo.
NOTE: I only suggest that you don't over-saturate your photos or apply a bunch of filters. From my experience, you're marketing a product and all those filters and color corrections misrepresent your product and are quite often noticeably unrealistic.
Summary: The Best Times to Post on Social Media
Facebook, which has the largest network of users, also provides the best native analytics for gathering data and knowing the best times to post on social media. Most of the other major social channels provide their own analytics, but most are woefully lacking or even completely nonexistent.
So, when is the best time to post? I suggest you follow the steps above to research your own audience. If you're posting on social media, then you obviously want your content to be seen. Take a little time to get to know your audience's behaviors and maximize the potential of your message.
Go forth and be productive.
If you're looking for a managed solution for your social media and social media marketing, be sure to talk to the team here at Market House. Get Started