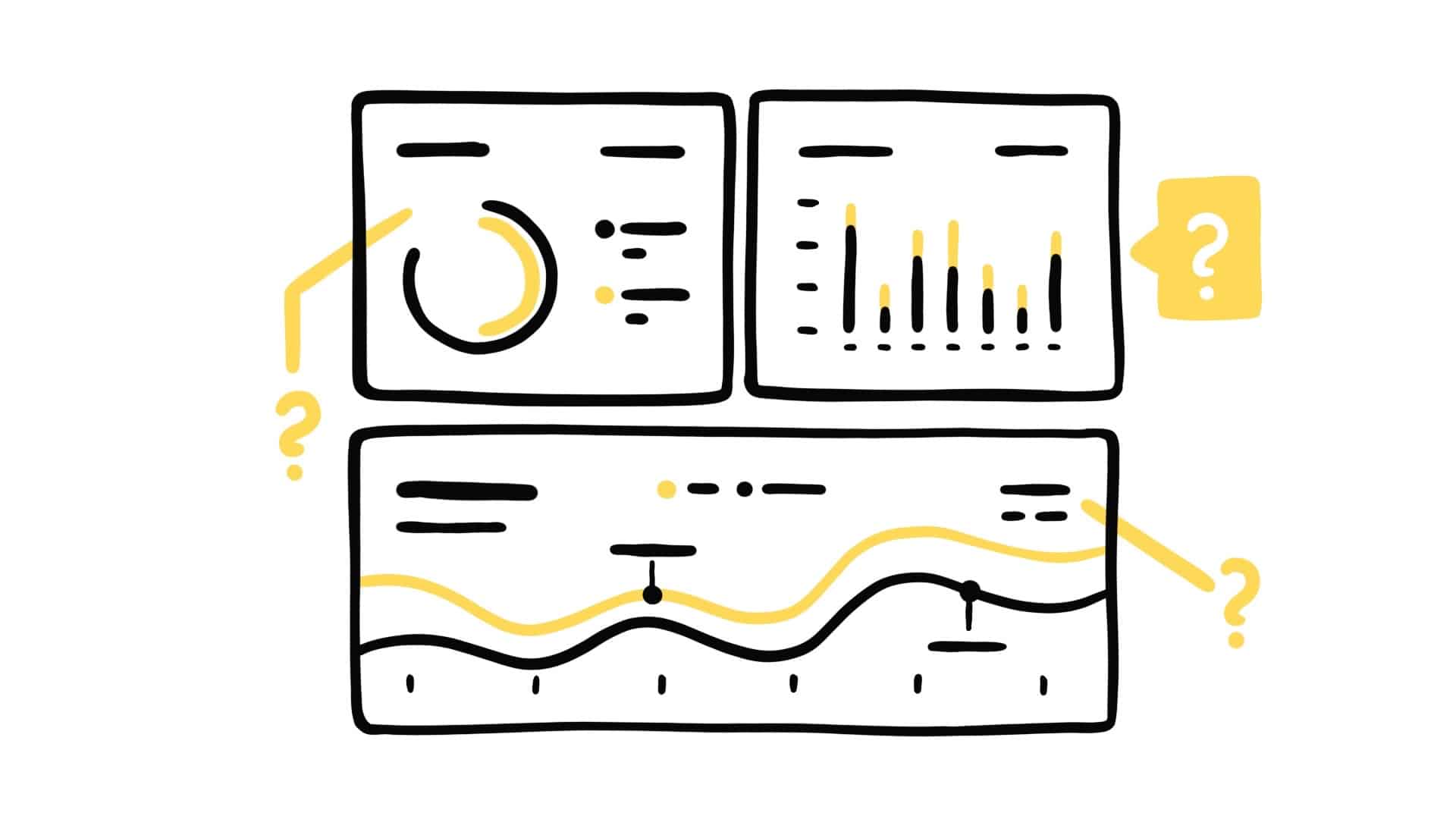 Understanding Analytics PART 1
Okay, by show of hands, how many of you are checking your analytics on a daily basis?
Go ahead.
Don't be ashamed.
Lift it high and be proud because you are one of the few!
Chances are if you are reading this, you have no idea what I am talking about. "Analytics…what?? I was just looking for you to make me a new shiny website and stumbled upon this blog post." I know some of you are thinking about it. Don't lie. You know who you are. It's okay.
However, what you don't know is that the proper understanding of your analytics is crucial to seeing your business grow.
Google has given you a resource that will make it easier for you to keep track of the activity on your site and on your marketing. What is it, you ask? Google Analytics. There is that analytics word again… Google has given you a front-row seat to what is happening on your website, who is on your website, where they are coming from, and tons of information that is worth its weight in BitCoins. And it's free for a basic license!
In today's post, I am going to share with you a few things you can learn from Google Analytics and how you can start using it to understand more about your site visitors. Don't worry, if you are intimidated by the idea of understanding analytics on your own, Market House can get our analytic nerds on it for you. There will be a place for that towards the end of the blog post to get you started.
Learn more about the digital marketing services our analytics nerds can provide.
Okay… let's begin.
Know your demographic
I am sure each of you knows who your key demographics are. I mean you are creating, designing, and selling to them now, but do you know how well you are doing with reaching them on the world wide web?
With Google Analytics, you can drill down into:
How many men or women are on your site
What are your age ranges are
What their interests are
What country, state, or city they viewed your site from
Cool, right?
You can also take a look at the technology they used to view your site. Google can show you whether they were viewing your website on a desktop, a mobile device, or a tablet. From there, you can see what operating system they used, what screen size, and what network they were on when visiting your website.
So how are these things helpful?
Well, let's say you own a clothes boutique. You decided to start a new line that is tailored to 25-34-year-old women. They live only in the United States. They are fashion-forward and do a lot of their shopping on their phone because they are always on the go. However, you start to notice (thanks to your new tool) that your website visitors are 40% men and are mostly between the ages of 30-40 years old. You are getting most of your website traffic from Canada and 70% of your visitors are viewing from a desktop.
Sounds like you have a bit of a problem on your hands.
This sort of information should give you the information needed to create a marketing strategy that will help you reach the customers you are trying to sell your products. What can you do on your website to make it appealing to that target demographic? Is it a key page design? Is it particular content written in a way that would keep that demographic clicking throughout your site? Is it particular advertising? Is it adjusting your Google AdWords to reach the people you need to start this new line? You may decide that it's not worth the venture and step away from the line. Either way, you wouldn't be able to make this decision without the proper data and understanding of that data.