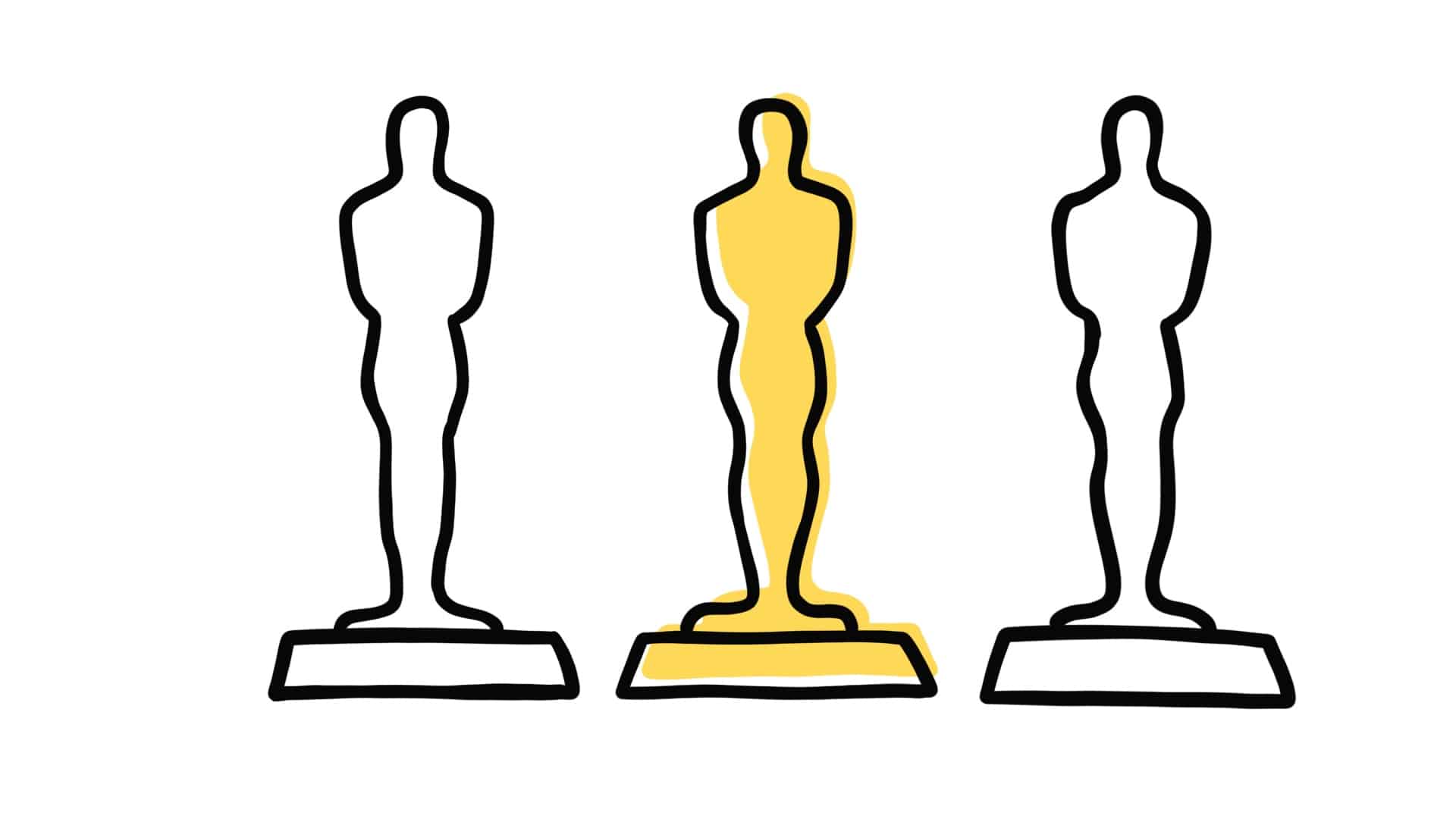 3 lessons the Oscars teach us about marketing
The 89th Academy Awards, or the Oscars, air this evening, which means we'll soon know who The Academy of Motion Picture Arts and Science voted for top categories like Best Actor, Best Actress, Best Picture, and so on.
The Oscars, which had an estimated 65+ million viewers worldwide last year, can surely teach us a little something about marketing – especially when you consider that ABC, who airs the awards show, was charging as much as $2.2 million for a 30-second commercial in 2016.
Even though most marketing companies don't work with brands ready to spend millions for less than 1 minute of TV time, there are some great lessons to be learned here. I've compiled 3 such lessons which can be learned from The Academy Awards and maybe, after tonight, we'll be able to add some more.
1. You have to pay to play
It's not enough for a movie studio to film, edit, and release a movie. They have to advertise the heck out of it. They send actors and directors to festivals, set up tv interviews, buy ad space in magazines, etc. – all in an effort to generate buzz around the movie. THEN, if the studio feels the movie or its actors are true contenders for an Oscar, they'll spend even more on advertising to influence the Academy members during voting.
The first blog I wrote for Market House back in 2015 was on the very topic of pay-to-play marketing. When it comes to being a real competitor in both the digital and traditional marketing spaces, you simply have to pay to play. You have to be willing to spend money in order to be seen and heard in such a loud, large marketplace.
Even in the world of web design, the landscape has changed drastically in the last 10 years. No more can you launch a website with a collection of great content, page titles, and meta tags and see it rise to the top of Google SERPs. You have to develop a total strategy to generate traffic for the site. And, in most cases, that means spending money: purchasing Google & Facebook Ads, paying SEOs to help generate backlinks, paying for blogger outreach, etc.
2. Branding is essential
After any televised awards show, the entertainment media spends the following hours and days discussing the designer apparel seen on the red carpet. Aside from the Oscar wins, the media coverage has a strong focus on the brands each actor and actress chooses to wear. Does the fashion piece make a statement? Is there a social or political motive behind the clothing they choose to don?
Bad branding is bad. And what's worse than bad branding? Inconsistent branding. As any freelance designer can tell you, most clients don't want to brand, nor do they know what it is… Too often, designers are asked to design a logo as cheaply as possible. The biggest problem is that there is very little thought afforded to the actual brand and the future of the company.
Most customers won't see the difference between a logo and a brand, so it's our job as marketers to help explain the difference.
A brand is a complete and robust vision of what a company is and wants to be. A logo is just a tiny piece that helps to build that vision.
Strong branding offers instant recognition and a feeling associated with the brand. Strong marketing for a strong brand is like money back in your client's bank account. No longer will your customers think of marketing as a cost, but rather as an investment in the future of their company.
3. Targeted marketing generates wins
Once it's time to begin advertising a movie, the studio begins promoting the film to its target audience. And, in order for the studios to have a successful movie, they need people to pay to see the film. Common sense, right? But how do they get people to see the movie? Test screenings, surveys, and audience research all play a large part in promoting a film.
Likewise, when it comes to marketing, you need to know your audience. Do your research before spending your client's money on ads. Whether you're A/B testing (or as I like to think of it, A/Z testing) or running a focus group, you need to understand WHO your audience is in order to market to them.
Once you have a clearly defined target audience, you'll be able to build a very focused marketing strategy. This will help you in determining which social channels are best to use, which traditional forms of marketing, if any, are necessary, and how you should shape the messaging to best connect with the audience.
Market House
Interested in marketing and need help elevating your company with strong branding and targeted marketing? Market House is here to help. Contact us today.