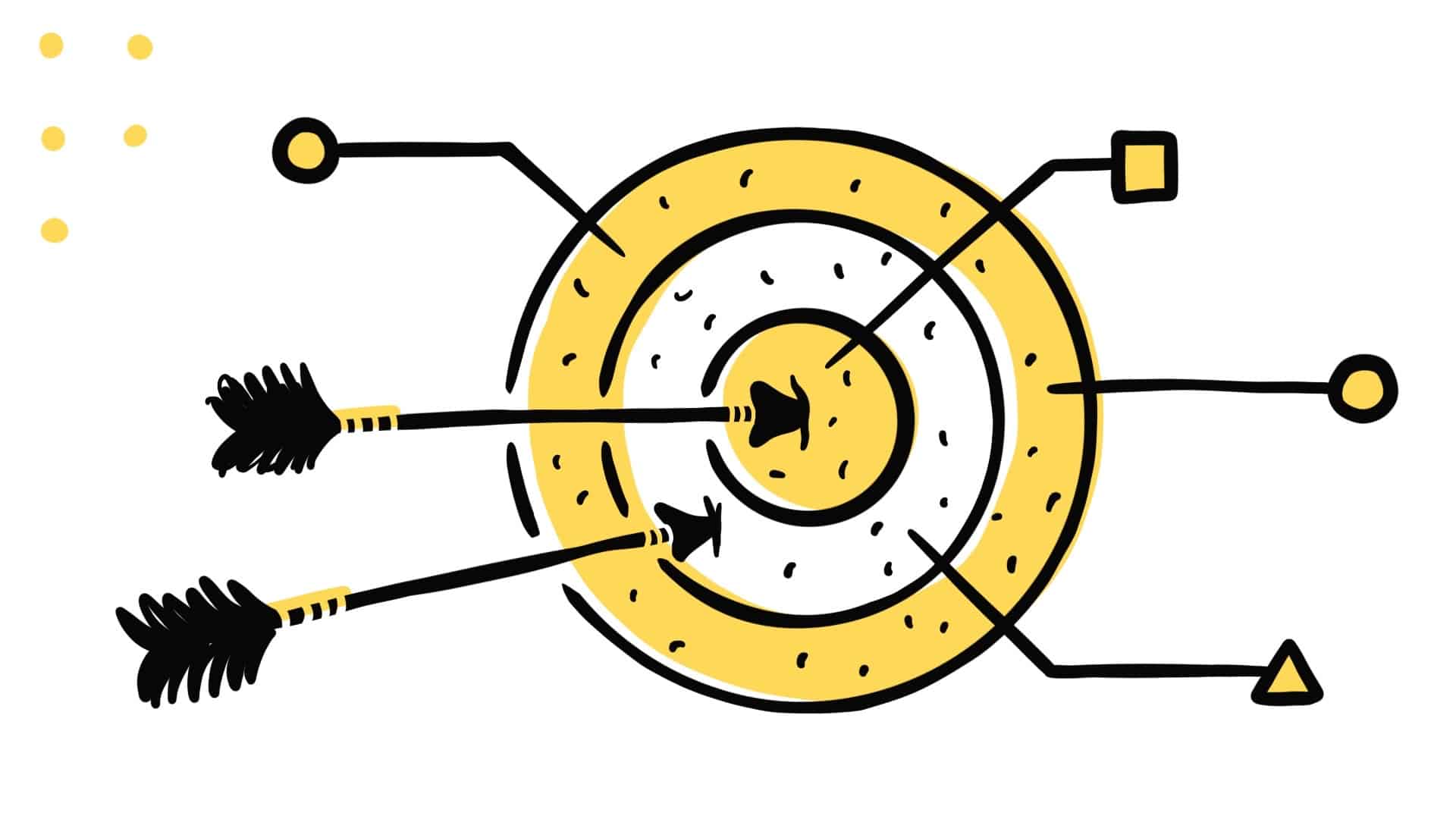 6 Easy Steps to Defining Your Target Market
Once a business or a brand is off the ground, it's time to get the word out through effective marketing. However, a marketing strategy will not be effective unless you are aware of your target market.
Chances are you know what a target market, also known as a 
target audience
, is but just in case let's define it.
A target market/target audience is the specific group of people your product or service is aimed for.
It's who your marketing strategy is targeting. A target market can feel very broad at first. This is why it's important to define and streamline it. An effective marketing strategy can't be aimed at every human on the planet.
It's perfectly fine if you have no idea who your ideal customer is. This is why we have made six easy steps for defining your target market.
Analyze existing customers.
The best way to figure out your target market is to research the existing customers you already have. It doesn't matter if your business is brand new with a small clientele or an established one. Any information is better than none. Look for common characteristics between customers such as age, location, time zone, language, the average spent, interests, stage of life, and the specific products they are buying. This information will help with inbound marketing as well as tracking trends.
Know your product's benefits.
The second step after analyzing your customers and what they are buying is understanding why they are drawn to specific products and their motivations. Remember the proverb "walk a mile in someone else's shoes?" Well, that is essentially what you are doing here. Putting yourself in the customer's shoes. Think about why they buy your product rather than going to a competitor. This can be done by asking customers for testimonials and reviews. Now there is a difference between a product's features versus benefits. A feature would be the specific details and characteristics of a product while the benefits are what it brings to the customer. How does the product improve the quality of the customer's life? Once the benefit is figured out it becomes easy to decipher who would benefit the most from using the product.
Investigate competitors.
By looking at who your

competition is targeting

as their target market, it will reveal to you who you should not be targeting. They might be overlooking a specific niche market. Chances are you won't be able to get your competitor's analytical data on their customers. Instead look at their website content, who they are marketing toward on social media, and their overall company branding. If it's still unclear who their target audience is, look at their comments and reviews on social media. Which age rage is commenting and interacting with the brand the most? While it is possible to go after the same target market as your competitor it will be harder. Look at the benefits they have versus what your company is offering. The important thing is to set yourself apart from them.
Segment your audience.
After the data previously mentioned has been collected, it's time to get into specifics and define customer types, which will make the basis of the target market. Divide your customers based on common characteristics like geography, demographics, psychographics, and behavior. This is where you can also create buyer personas otherwise known as user personas. Buyer/user personas are imaginary character profiles with similar characteristics and behaviors to your customers. This will help you define who your target audience is.
Write a target market statement.
Now that you have an idea of who your business is marketing toward it's time to take all the information gathered and write a simple statement that streamlines and defines the target audience. This will be extremely helpful when creating a brand position statement.The target market statement should have three things. The first is demographic information about the target market. Examples of this would be gender and age. The other two things the statement needs are the geographic location and key interests of the target market audience. Basically, you are taking the key characteristics found in the analyze customers stage and putting them into a neat single sentence.

Here is a template that can be used: Our target market is (gender) aged (age range), who live in (place/type of place), and like (activity).

If your business is a fashion company, this is how you might fill in the template above:
Our target market is women in their 20s and 30s who live in the United States and like fashionable, comfortable clothes.

Refine your research.
Once you have an idea of who your target market is and it's been defined into a statement, it doesn't mean the analyzing and researching phase is over. The target market statement might not be right the first time around or it might shift over time. Continuous market research is essential to staying relevant to your client base.
Based on the market research it might be time to go back and repeat the previous steps to redefine the target market. After all the company and brand are going to grow, so it only makes sense the customers will change and grow with it.